What are the Most Common Ketamine Side Effects?Ketamine is a short-acting anesthetic first developed in the early 1960s and FDA-approved for human use in 1970. Beginning in the early 2000s, medical providers began exploring ketamine as a novel treatment modality for certain mental health conditions, such as depression, anxiety, post-traumatic stress disorder (PTSD), obsessive-compulsive disorder (OCD), substance use disorder, and chronic pain. 

Ketamine and esketamine (a ketamine derivative) can cause side effects in some people. If you take ketamine for mental health, common side effects might include anxiety and mood changes, feelings of dissociation, increased blood pressure and heart rate, headache, and dizziness for the duration of the treatment session (roughly 1-2 hours).(1) Several factors can influence the likelihood of developing short and long-term side effects, such as dose (number of doses, amount of drug), method of administration, and health history.(1) To minimize potential side effects by ensuring that ketamine treatment is right for you, your healthcare provider will carefully consider the following:(2)
The considerations above may reveal factors that can increase your risk for unpleasant or unsafe side effects. Your healthcare provider will discuss the benefit of ketamine treatment for you and whether ketamine or an alternative treatment option might be most beneficial for you.
What are the Long-Term Side Effects of Ketamine?
To date, no significant long-term side effects are associated with ketamine at doses relevant to depression.
(1,3,4)
Ketamine is still a relatively new treatment option for mental health diagnoses, and more research is needed to determine the other long-term effects associated with ketamine. As more people undergo treatment with ketamine for depression and other mental health conditions, more information on potential long-term side effects will become available. 
However, long-term side effects have been more commonly reported in association with ketamine for chronic pain treatment and habitual recreational use. These may include:
(1,4,5)

However, it is important to note that serious long-term side effects associated with ketamine are relatively rare when used correctly in a clinical setting. However, there are still some risks associated with this medication. Because of the potential harm, it is always recommended that ketamine be administered under the guidance of a trained professional or in strict accordance with treatment protocols provided by at-home ketamine companies. 
What are the Short-Term Ketamine Side Effects?
The most common side effects of ketamine are dissociation and altered perception. Feelings of dissociation may include a distorted sense of time, space, and reality, hallucinations, sensitivity to light or sound, or changes in body sensations (e.g., tingling, prickling, feeling hot or cold).
(4)
In addition to feelings of dissociation, you might experience some of the following short-term side effects during or after receiving a dose of ketamine/esketamine (for approximately 1-2 hours):
(1,3,4)
Depending on the method of administration, you may experience pain or discomfort at the injection site after an intravenous infusion or nasal discomfort after nasal spray.
(4,6)
Six – 12% of people may experience side effects that will result in the decision to discontinue treatment, including anxiety, depression, suicidal ideation, muscle weakness, and panic attacks.
(4)
If you take ketamine under the supervision of a healthcare provider, they will monitor you closely for any signs of adverse side effects during ketamine treatment. 
How Long Does Ketamine Stay in Your System? Most of the side effects associated with ketamine resolve in a few hours.(5) However, because ketamine does not completely leave your system for several hours,(4) you should not operate a motor vehicle until you have had one night of sleep and should arrange for transportation after your treatment.(3)
Is Ketamine Addictive?Ketamine has been used recreationally and may become addictive in some people, especially those with a history of substance use disorder.(3) The incidence of addiction is low, particularly in a clinical setting. Your physician will thoroughly assess if you may be at risk for ketamine use or misuse.(2)
Is Ketamine Worth It?Many factors will go into determining whether ketamine may be the right treatment option for you.(2) If you have tried other available treatments for depression, anxiety, PTSD, OCD, substance use disorder, or chronic pain and they have not worked for you, ketamine may provide hope. Talk to your healthcare provider to weigh the potential benefits and risks of ketamine treatment for your symptoms.

If you are looking to find ketamine treatment near you, use our directory to determine which is the best one for your particular needs.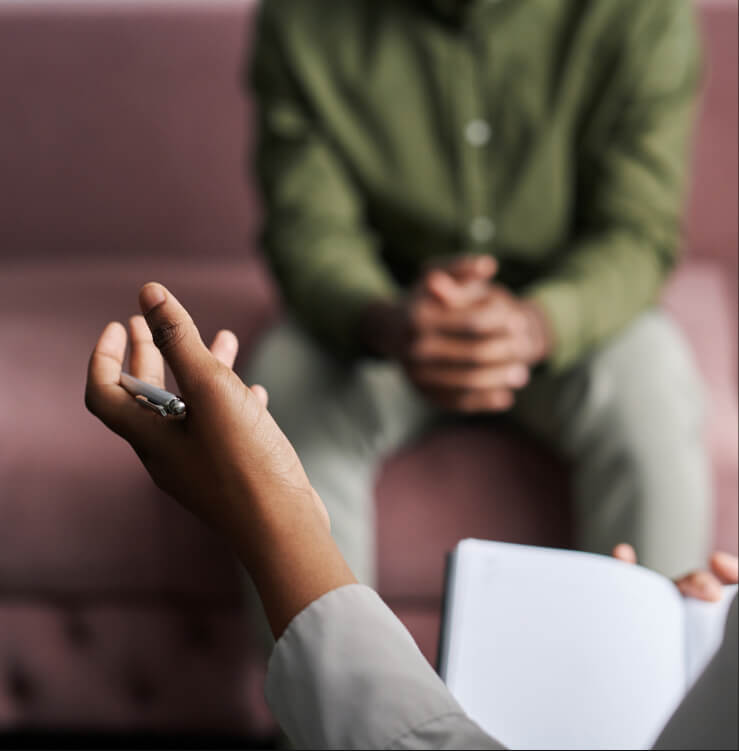 Short, B., Fong, J., Galvez, V., Shelker, W., & Loo, C. K. (2018). Side-effects associated with ketamine use in depression: a systematic review. The Lancet Psychiatry, 5(1), 65-78.
Sanacora, G., Frye, M. A., McDonald, W., Mathew, S. J., Turner, M. S., Schatzberg, A. F., … & American Psychiatric Association. (2017). A consensus statement on the use of ketamine in the treatment of mood disorders. JAMA Psychiatry, 74(4), 399-405.
McIntyre, R. S., Rosenblat, J. D., Nemeroff, C. B., Sanacora, G., Murrough, J. W., Berk, M., … & Stahl, S. (2021). Synthesizing the evidence for ketamine and esketamine in treatment-resistant depression: an international expert opinion on the available evidence and implementation. American Journal of Psychiatry, 178(5), 383-399.
Spravato [package insert]. Titusville, NJ: Janssen Pharmaceuticals, Inc; 2019 .
Niesters, M., Martini, C., & Dahan, A. (2014). Ketamine for chronic pain: risks and benefits. British journal of clinical pharmacology, 77(2), 357-367.
Ketalar [package insert]. Chestnut Ridge, NY: Par Pharmaceutical, Inc; 2020.
Acevedo-Diaz, E. E., Cavanaugh, G. W., Greenstein, D., Kraus, C., Kadriu, B., Zarate, C. A., & Park, L. T. (2020). Comprehensive assessment of side effects associated with a single dose of ketamine in treatment-resistant depression. Journal of affective disorders, 263, 568-575.
Where to Find
Ketamine Treatment
Locate outpatient ketamine clinics and at-home ketamine service providers in the U.S. that offer care for pain, depression, anxiety, PTSD, OCD, and addiction.