What will Ketamine Therapy Cost You, and Will Insurance Cover it?
Ketamine, a dissociative anesthetic developed in the 1960s, has recently gained traction as a promising new treatment type for various mental health conditions. Some of those disorders include depression, treatment-resistant depression (TRD), major depressive disorder (MDD) with suicidality, anxiety, post-traumatic stress disorder (PTSD), obsessive-compulsive disorder (OCD), substance use disorder, and chronic pain.
While ketamine may potentially treat some mental health conditions, it is not FDA approved for many of them. However, medical providers can prescribe ketamine at their discretion through a practice known as off-label usage. This is simply the use of medication outside its previously established FDA approval.
(1)
Unfortunately, this means that not all insurance carriers will cover off-label ketamine. However, your insurer may be willing to cover certain aspects of ketamine therapy, such as office visits, psychiatric care, and consultation fees.
On the other hand, Esketamine (marketed as Spravato) is FDA-approved for major depressive disorder with suicidality and is covered by most insurance, including Medicare and Medicaid.
How Much Does Ketamine Therapy Cost?
The cost of ketamine therapy can vary, usually beginning at roughly $89 and potentially going up to nearly $6000. This wide range in costs is due to various factors, such as whether you are receiving at-home ketamine treatment or outpatient care in a ketamine clinic or doctor's office, the number of treatments you receive, and any additional services you add on, such as psychiatric care.
How is At-Home Ketamine Priced?At-home ketamine treatments can start as low as $89 for basic ketamine treatments or run up to $750 per session. These costs increase if additional services are offered, such as integrative counseling, mindfulness training, or ketamine-assisted psychotherapy (KAP).

At-home ketamine treatments combine sublingual ketamine (an oral lozenge that sits under the tongue) with telehealth (virtual healthcare), ensuring that you get professional medical advice and support from the comfort of your home. Depending on the provider, you may receive psychiatric care, such as integrative counseling, before, during, or after your session.

Some at-home ketamine treatments are provided as part of a monthly subscription. In this case, you would have regular consultations with trained clinicians and access to several resources. You would receive enough ketamine for one or more monthly doses and may be provided with additional equipment for health monitoring, such as a blood pressure monitor.

At-home ketamine treatment can be a cost-efficient and extremely convenient option, as scheduling is flexible and sessions are completed in the comfort of your own home.
How is Outpatient Ketamine Priced?
In-office ketamine therapy is often the costliest method, requiring more preparation and care. Additional options (counseling, extra sessions, etc.) can also increase costs. Prices for ketamine therapy sessions can range from a few hundred to several thousand dollars.
  
Most ketamine clinics provide multiple low-dose ketamine infusions over two to four hours. Additionally, you must undergo a consultation before starting your therapy. You may receive additional care, such as psychiatric therapy in the case of ketamine-assisted psychotherapy or counseling with an unlicensed guide, either before, during, after, or in some cases, throughout your ketamine session.

While outpatient ketamine therapy is generally more expensive than at-home-based care, it does ensure that you receive your ketamine treatment in a safe, comforting, and professional environment where trained personnel are on hand to ensure your sessions go as smoothly as possible. 

That said, receiving ketamine therapy in this way may be less convenient than at-home care. For example, you are not permitted to drive your vehicle to or from the facility and must make travel arrangements. It is recommended that you do not drive for 24 hours after receiving ketamine.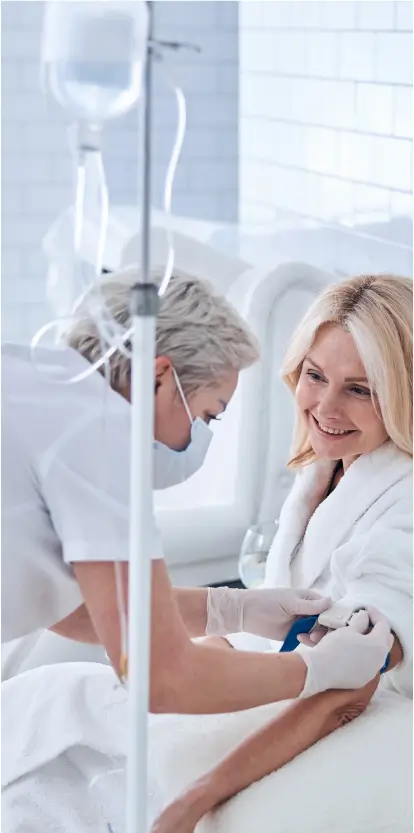 What is Ketamine-Assisted Psychotherapy?Ketamine-assisted psychotherapy (KAP) is a form of psychiatric care used alongside ketamine infusions to enhance and prolong the benefits. A study published in 2019 found KAP to be more effective at reducing anxiety and depression than just infusions.(2) KAP involves working with a licensed therapist or counselor and utilizes traditional psychotherapy techniques paired with medication. KAP may also include non-standard methods of care such as mindfulness training, yoga classes, and lifestyle coaching.

Ketamine therapy packages often include additional support via counseling. Virtual counseling, talk therapy, and psychotherapy may also be available with at-home ketamine treatments. This will vary from provider to session and may contribute to costs per session. If your chosen package doesn't include any of these options, you can consult a counselor separately and spend some time focusing on self-care.  

Additional counseling can bring up the price of the overall experience, with the average therapist costing anywhere from $65 to $250 per hour.
Will Insurance Plans Cover Ketamine Therapy?
Every insurance plan is different; some may or may not cover ketamine therapy. For the best information, you should contact your insurance provider and ask them if all or parts of ketamine therapy are covered under your plan. When speaking with your insurer, you must specify what type of ketamine you are receiving. Off-label ketamine may not be covered, but this will vary as some insurers, such as Aetna, cover ketamine services. 
Esketamine (Spravato), a ketamine derivative, is FDA-approved for treatment-resistant depression and major depressive disorder with suicidality. As such, esketamine is covered by most insurance carriers, including Medicare and Medicaid. However, it has a narrow set of approved conditions. 
Even if your insurance company doesn't cover ketamine therapy, they may take care of some of the costs. Often insurers will cover the office visit, consultation fee, and psychiatric care. They may cover additional medications, if any are prescribed in conjunction with your ketamine therapy. Esketamine, for example, must be paired with an oral anti-depressant such as an SSRI (selective serotonin reuptake inhibitor).
Is Ketamine Safe?
Ketamine is relatively safe and well tolerated by most patients, particularly when used in a clinical setting under the guidance of a healthcare professional. Ketamine may not be right for you if you have certain conditions, such as heart or kidney disease and some psychiatric disorders.
Could Ketamine Be Right for You?
Ketamine could be an effective tool for helping you manage your condition. Still, like any new treatment regime, you should consult a provider before starting ketamine therapy. Recent studies have found ketamine safe and highly effective for certain conditions.(3) If you are interested in ketamine therapy, you can use our directory to find a ketamine clinic near you.
Where to Find
Ketamine Treatment
Locate outpatient ketamine clinics and at-home ketamine service providers in the U.S. that offer care for pain, depression, anxiety, PTSD, OCD, and addiction.