What is Ketamine?
Ketamine is a dissociative anesthetic first developed in the 1970s. In recent years medical providers have begun exploring ketamine's potential as a treatment for disorders like depression, major depressive disorder (MDD), anxiety, post-traumatic stress disorder (PTSD), obsessive-compulsive disorder (OCD), substance abuse, and even pain management.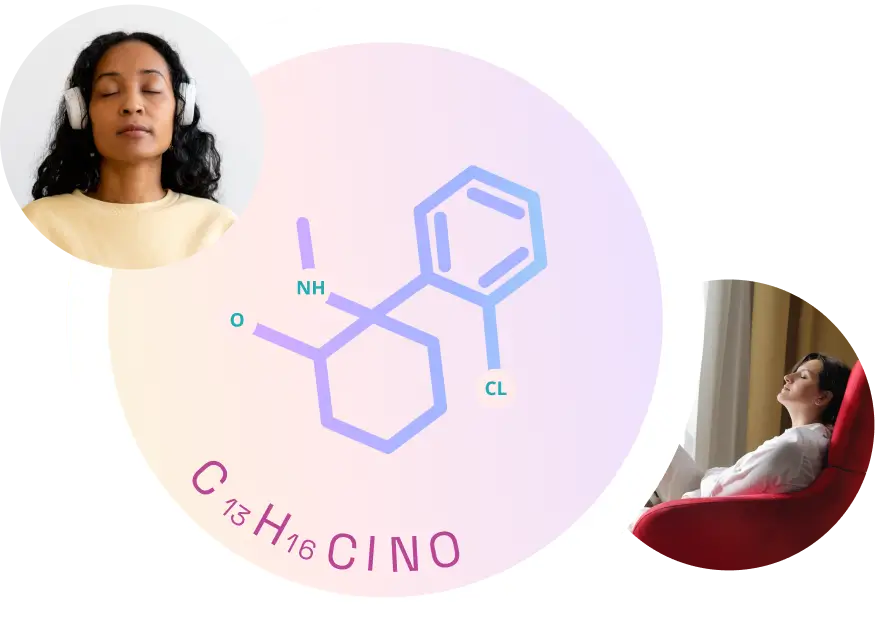 Ketamine Key Facts
01
Drug ClassWhile sometimes grouped with psychedelics such as LSD, psilocybin, or MDMA, ketamine is, in fact, a dissociative anesthetic. However, it does have some hallucinogenic effects.(1)
02
Multiple Administration MethodsSome methods of ketamine treatment include intravenous drip (IV), intramuscular injection (IM), nasal spray, or dissolvable tablet.
03
Effects May Vary
The effects of ketamine and its duration vary greatly depending on the amount used and how it's taken.
04
FDA ApprovedIn 1970, the FDA approved ketamine for use as an anesthetic. As of 2019, the FDA approved esketamine, a nasal spray derivative of ketamine, for treatment-resistant depression (TRD), major depressive disorder with suicidality.
05
Ketamine is Non-Narcotic Ketamine became classified in the U.S. as a Schedule III non-narcotic substance in 1999 under the Controlled Substances Act.
06
Ketamine for Mental HealthIn 2005, researchers began exploring ketamine's potential to treat depression, anxiety, and other mental health conditions.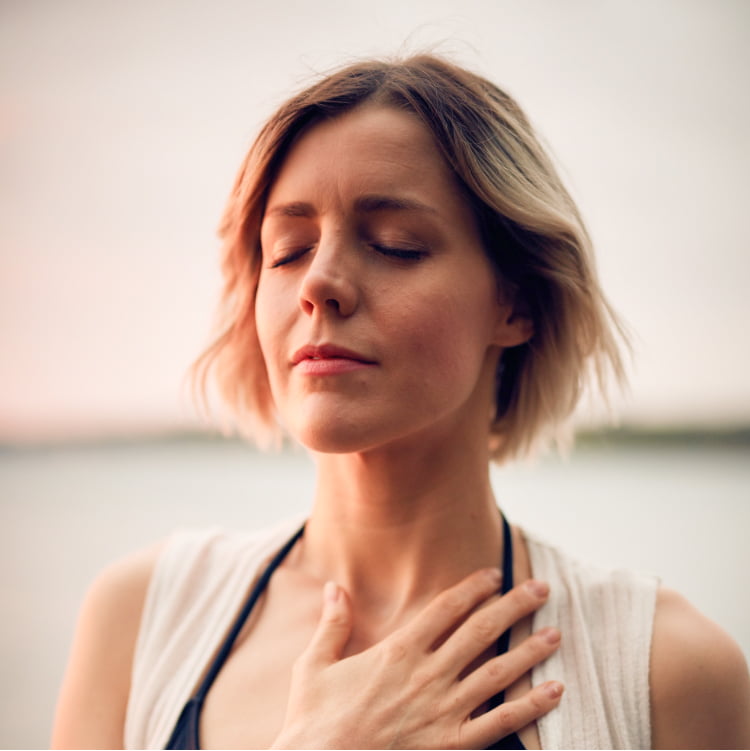 Why is Ketamine Groundbreaking?More than just a rapid, powerful anesthetic, ketamine is now being used to effectively address treatment-resistant depression for some individuals who don't respond to more traditional methods, such as selective serotonin reuptake inhibitors (SSRIs) and other antidepressants. Ketamine is also being explored off-label to treat anxiety and a host of other conditions.(2)
What Does the Research Say?Ongoing clinical studies worldwide show promising results for those suffering from depression, anxiety, PTSD, OCD, and addiction, among other mental health conditions.
Is Ketamine Legal?
Yes, ketamine is legal for medical use in the United States and some other countries by registered medical practitioners. While many of its potential uses are still considered "off-label" by the FDA, successful results in current and recent clinical trials may lead to broadened approval.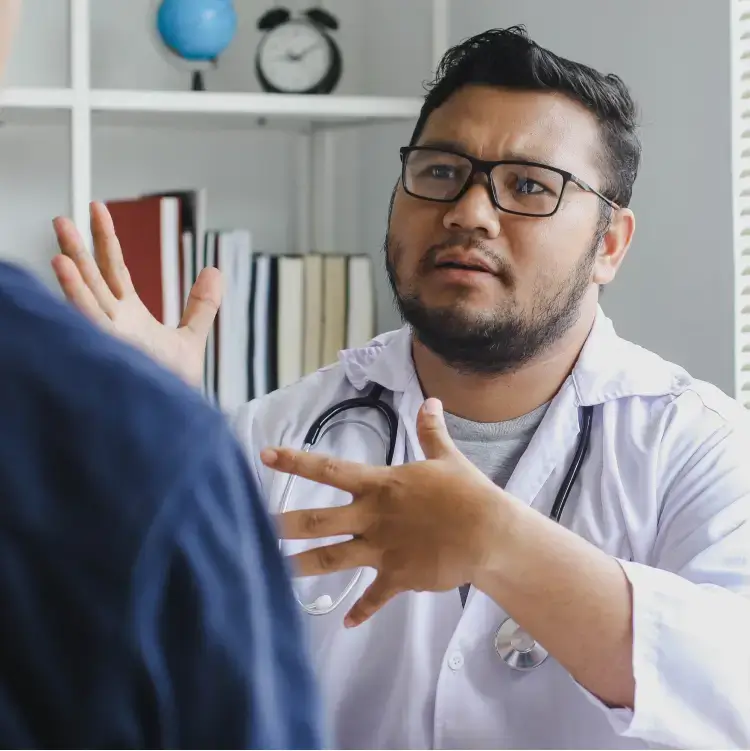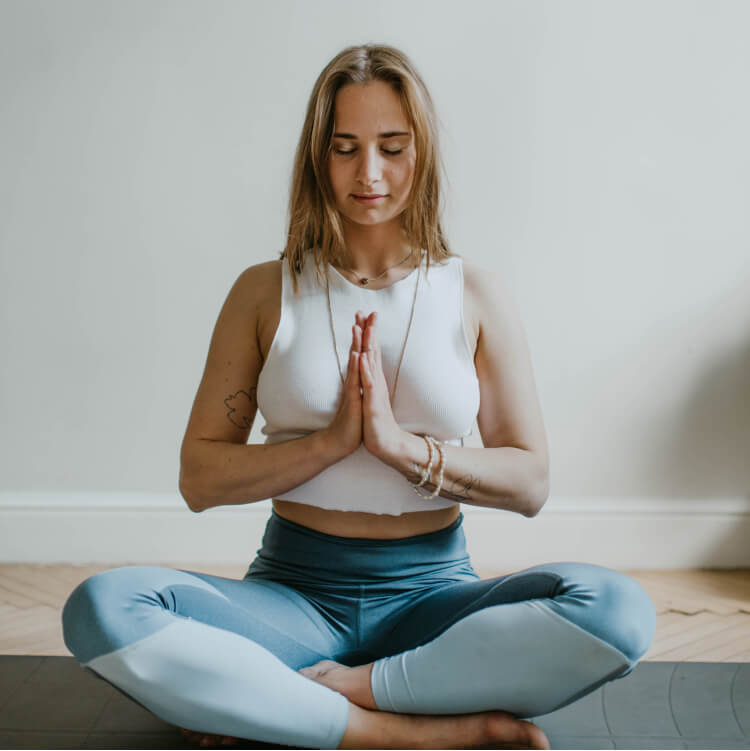 Is Ketamine Safe?
Ketamine is generally well-tolerated by most people, though exceptions exist, as with any medication. Always consult your physician when planning a new course of treatment, including ketamine. Interested in learning more about how ketamine works?
How Can Ketamine Help Me?
We've put together dedicated pages to cover the following conditions in-depth. Talk to your doctor if you believe Ketamine may be a good option for you and your condition.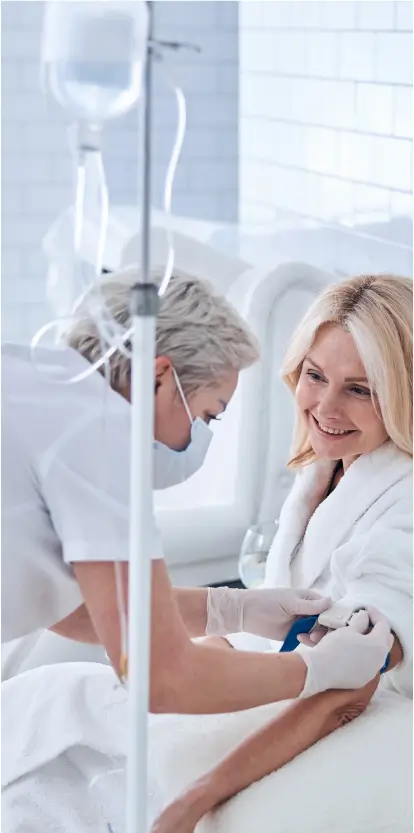 Where to Find
Ketamine Treatment
Locate outpatient ketamine clinics and at-home ketamine service providers in the U.S. that offer care for pain, depression, anxiety, PTSD, OCD, and addiction.