Mental Health Conditions Ketamine Therapists in WY Can TreatMany people in Wyoming have reported experiencing anxiety or depression symptoms – about 40%, in fact! Ketamine is becoming a widely used treatment option for these conditions. Ketamine therapy has also been used to improve symptoms of hard-to-treat conditions like treatment-resistant depression, addiction, chronic pain, and PTSD.
28%
People suffer from Depression in Wyoming
30%
People suffer from Anxiety in Wyoming
12%
People suffer from PTSD in Wyoming
Mental Health Impact in Wyoming
Showing the total percentage of people suffering with each condition according to data from Mental Health America and KFF/U.S. Census Bureau Pulse Report in 2020-2022 range.
Ketamine Infusion (IV), Intranasal & Sublingual Specialists in WyomingIf you're looking for ketamine treatment options in Wyoming, we've compiled some information for you. We've only found one ketamine clinic in Wyoming so far, but as more centers open in your state and across the country, we'll add them to our directory. For now, you may want to check out at-home treatment options, which we've also listed below. Before you contact any of the services or clinics below, make sure to discuss ketamine treatment with your healthcare provider, and they can help you determine whether it's the best option for you.
In-Office Ketamine in WY vs. At-Home OptionsWe can help you find at-home ketamine treatments if in-office treatments are unreachable. There are services in the U.S. that can help you get access to ketamine therapy without traveling to a clinic. Here is the information for ketamine treatment options at home.

Disclaimer: Not all at-home ketamine providers are available in every state. Visit the provider websites below to find out if your location is eligible for at-home ketamine treatment.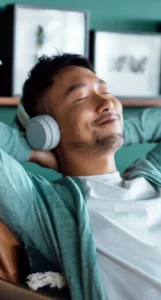 Ketamine Therapy in WyomingWhile ketamine treatment is effective alone, you could benefit from supportive psychotherapy. Ketamine-Assisted Psychotherapy (KAP) or counseling has the potential to improve your ketamine journey and your healthcare outcomes. This supplemental counseling is often available with ketamine clinic treatment packages, and additional counseling with an independent therapist may be helpful as well. 

There are counseling and psychotherapy options for you in Wyoming, and we are working to assemble a directory of these resources, so check back frequently. We want to make sure that you stay informed about what ketamine costs and services are available to you, allowing you to get the best price for ketamine treatment. As soon as we have that information, you will too!
The Ketamine.net Directory is meant to serve as a tool to support you in your search for treatment, and not as an endorsement of any particular practitioner or clinic. Please consult your physician to determine if ketamine is right for you.