Ketamine Could Be a Game-Changer for Many in OHIn Ohio, more than 43% of adults report having symptoms of anxiety or depression. Hopefully you've already heard about how the dissociative anesthetic ketamine is being used for challenging-to-treat mental health conditions like depression, anxiety, chronic pain, and addiction.
20%
People suffer from Depression in Ohio
26%
People suffer from Anxiety in Ohio
11%
People suffer from PTSD in Ohio
Mental Health Impact in Ohio
Showing the total percentage of people suffering with each condition according to data from Mental Health America and KFF/U.S. Census Bureau Pulse Report in 2020-2022 range.
Ketamine Therapy Providers in OhioDo you need help finding a ketamine clinic in Ohio? We've already searched for you, and to our knowledge, there are seven ketamine clinics in Ohio so far that provide in-office services including ketamine infusions or nasal spray. If you're interested in ketamine treatment and you haven't done so already, you should talk about it with your healthcare provider. They can help you decide if it's the right treatment option for your diagnosis. When you're ready to research options near you, use our directory to learn more about Ohio ketamine options.
In-Office Ketamine in OH vs. At-Home OptionsIf the Ohio ketamine options in our directory don't work for you, there are services that can deliver treatment to your door. We've put together a list of the at-home ketamine treatment options in the U.S. for you.

Disclaimer: Not all at-home ketamine providers are available in every state. Visit the provider websites below to find out if your location is eligible for at-home ketamine treatment.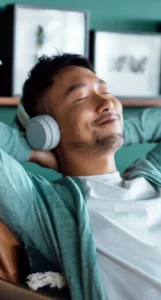 Ketamine Therapy in OhioIt's important to consider the details of your ketamine treatment plan. Additional services like counseling or Ketamine-Assisted Psychotherapy (KAP) can improve your experience and possibly lead to better results. These services are typically offered by ketamine clinics, but separate counseling and integrative therapy can be beneficial as well. 

We'll be adding a directory of ketamine counselors and psychotherapists in Ohio in the near future, so check back often for updates.
The Ketamine.net Directory is meant to serve as a tool to support you in your search for treatment, and not as an endorsement of any particular practitioner or clinic. Please consult your physician to determine if ketamine is right for you.