Mental Health Conditions Ketamine Therapists in MA Can TreatIf you're one of the 42% of Massachusetts residents that report having symptoms of anxiety or depression, you are likely looking for treatment options. The good news is, ketamine therapy may prove to be a safe and effective choice.

Ketamine has been used as a dissociative anesthetic since the 1970s. Today, however, researchers and clinicians have been exploring ketamine as a promising treatment for chronic pain, addiction, treatment-resistant depression, anxiety, and PTSD.
16%
People suffer from Depression in Massachusetts
31%
People suffer from Anxiety in Massachusetts
7%
People suffer from PTSD in Massachusetts
Mental Health Impact in Massachusetts
Showing the total percentage of people suffering with each condition according to data from Mental Health America and KFF/U.S. Census Bureau Pulse Report in 2020-2022 range.
Ketamine Infusion (IV), Intranasal & Sublingual Specialists in  MassachusettsIf you want to learn more about ketamine treatment in Massachusetts, you've come to the right place. On this page, you'll find information about the 12 ketamine clinics in Massachusetts that offer therapy services for mental and physical health conditions.

Before you contact a ketamine clinic, you should first speak with your primary care physician to determine whether ketamine is a viable option for the symptoms you're experiencing. If you and your doctor decide ketamine is right for you, please use our directory to learn more about options for ketamine treatment in Massachusetts.
In-Office Ketamine in MA vs. At-Home OptionsIf one of Massachusetts' seven ketamine treatment centers isn't the right fit for you, don't worry, home delivery of ketamine is also an option for Massachusetts residents. Below you will find a number of organizations that provide convenient, at-home ketamine in Massachusetts and other states.

Disclaimer: Not all at-home ketamine providers are available in every state. Visit the provider websites below to find out if your location is eligible for at-home ketamine treatment.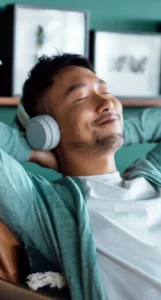 Ketamine Therapy in MassachusettsIn many cases, ketamine treatments for depression, anxiety, and PTSD are given in conjunction with counseling from a licensed therapist. These treatments are known as Ketamine-Assisted Psychotherapy (KAP). You may find that combining the ketamine administration with talk therapy enhances the therapeutic experience and yields better overall results. Although many clinics offer integration counseling as a part of their overall treatment package, additional psychotherapy sessions can sometimes prove beneficial.

Over the next few weeks, we will be updating this directory to include ketamine counselors and psychotherapists in Massachusetts, and all other states. We want to make sure that you stay informed about what ketamine costs and services are available to you, allowing you to get the best price for ketamine treatment. As soon as we have that information, you will too!
The Ketamine.net Directory is meant to serve as a tool to support you in your search for treatment, and not as an endorsement of any particular practitioner or clinic. Please consult your physician to determine if ketamine is right for you.