Mental Health Conditions Ketamine Therapists in KY Can TreatWould you be surprised to learn that nearly 44% of Kentucky residents report having anxiety or depression? That's why it is so important to spread the word about ketamine, a treatment option available in Kentucky that continues to show promising results for a host of mental health disorders.

For over 50 years, ketamine has been used as a short-acting anesthetic on humans and animals. Current clinicians have found that when administered in small doses in a therapeutic setting, ketamine can also help patients overcome several serious mental health challenges, such as treatment-resistant depression, anxiety, and PTSD. Ketamine has also been successfully used as a treatment for chronic pain and addiction.
21%
People suffer from Depression in Kentucky
36%
People suffer from Anxiety in Kentucky
13%
People suffer from PTSD in Kentucky
Mental Health Impact in Kentucky
Showing the total percentage of people suffering with each condition according to data from Mental Health America and KFF/U.S. Census Bureau Pulse Report in 2020-2022 range.
Ketamine Infusion (IV), Intranasal & Sublingual Specialists in KentuckyGiven how effective ketamine is for so many conditions, it's worth your time to learn more ketamine treatment in Kentucky. We're here to help. This page provides information about the three existing ketamine treatment centers in Kentucky that currently offer ketamine therapy services, as well as at-home options in your state.

You should first speak with your primary care physician to determine whether ketamine is a viable treatment option for you. If so, use our directory for more information about Kentucky's local alternatives.
In-Office Ketamine in KY vs. At-Home OptionsAlthough there are three ketamine treatment facilities in Kentucky, there may not be one located near you. If you can't get to a clinic easily, home delivery of ketamine is also an option. Below is a list of several organizations providing at-home ketamine in Kentucky and throughout the U.S.

Disclaimer: Not all at-home ketamine providers are available in every state. Visit the provider websites below to find out if your location is eligible for at-home ketamine treatment.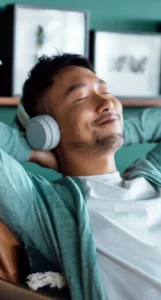 Ketamine Therapy in KentuckyCombining ketamine administration with talk therapy from a counselor or licensed practitioner may produce highly effective results, the latter being known as Ketamine-Assisted Psychotherapy (KAP). Some facilities offer this, either as an included service or an add-on, but psychotherapy sessions can also be booked elsewhere. These may be beneficial for treating things like PTSD, anxiety, treatment-resistant depression, addiction, and chronic pain.

As the ketamine therapy movement continues to grow, we will be adding to our directory of ketamine counselors and psychotherapists in Kentucky (as well as in other states). Check back often for the latest treatment options in your area. We want to make sure that you stay informed about what ketamine costs and services are available to you, allowing you to get the best price for ketamine treatment. As soon as we have that information, you will too!
The Ketamine.net Directory is meant to serve as a tool to support you in your search for treatment, and not as an endorsement of any particular practitioner or clinic. Please consult your physician to determine if ketamine is right for you.