Mental Health Conditions Ketamine Therapists in IN Can Treat
Did you know that almost 40% of Indiana residents suffer from anxiety or depression, and sometimes both? Luckily, ketamine therapy may be a safe and effective treatment option for these and other mental, and physical, health conditions. In recent years, Ketamine has been used for post-traumatic stress disorder (PTSD), obsessive-compulsive disorder (OCD), addiction, treatment-resistant depression, anxiety, and even chronic pain.
25%
People suffer from Depression in Indiana
29%
People suffer from Anxiety in Indiana
13%
People suffer from PTSD in Indiana
Mental Health Impact in Indiana
Showing the total percentage of people suffering with each condition according to data from Mental Health America and KFF/U.S. Census Bureau Pulse Report in 2020-2022 range.
Ketamine Infusion (IV), Intranasal & Sublingual Specialists in IndianaIf you want to learn more about ketamine treatment in Indiana, including the names and locations of the four ketamine clinics currently offering ketamine therapy treatment options, you've come to the right place. If these locations are not convenient for you, not to worry, we've also provided a list of at-home ketamine treatment options.

You should speak with your primary care physician to decide whether ketamine might be an effective treatment for you. If your doctor agrees that ketamine is appropriate for your condition, you can consult our directory to explore ketamine treatment options in Indiana.
In-Office Ketamine in IN vs. At-Home OptionsNot everyone is comfortable seeking treatment at a ketamine clinic. If that is the case for you, or if the available facilities are not convenient, you might consider home delivery ketamine, which is also an option in Indiana. Here are some organizations that can provide at-home ketamine within Indiana and other states.

Disclaimer: Not all at-home ketamine providers are available in every state. Visit the provider websites below to find out if your location is eligible for at-home ketamine treatment.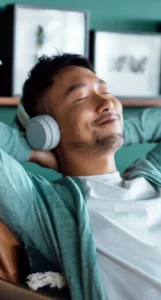 Ketamine Therapy in IndianaYou may have heard of Ketamine-Assisted Psychotherapy (KAP), in which ketamine is administered in conjunction with counseling from a licensed mental health provider. KAP may be particularly effective for depression, anxiety, and PTSD. 

For many people, combining ketamine with talk therapy improves their overall results. Integrative counseling may be offered as an add on or as part of a ketamine clinic's package. However, additional psychotherapy can be beneficial. 

In the coming weeks, we'll be adding a directory of ketamine counselors and psychotherapists in Indiana, and all other states. We want to make sure that you stay informed about what ketamine costs and services are available to you, allowing you to get the best price for ketamine treatment. As soon as we have that information, you will too!
The Ketamine.net Directory is meant to serve as a tool to support you in your search for treatment, and not as an endorsement of any particular practitioner or clinic. Please consult your physician to determine if ketamine is right for you.